A collection of hotels, gaming, golf, and more!
French Lick Springs Hotel - A Historic Health Resort!
Established by a doctor in 1845, the iconic French Lick Springs Hotel was built as a health resort. It drew people from far and wide who wanted to partake of the mineral waters (called "Pluto Water") that naturally emanated from the sulfur springs in the area. Later bottled and sold nationally, the mineral spring water was desirable because it "cleansed" the body's digestive system, and soaking in it helped alleviate stress and pain while nourishing the skin.
Also renowned for its beauty and luxury, the French Lick Springs Hotel became a mecca for celebrities and wealthy socialites. In the early 1900s the hotel was even considered the unofficial headquarters for the Democratic National Party!
The French Lick Springs Hotel, which is on the National Register of Historic Places, has enjoyed a recent renaissance because of major refurbishments and the addition of a casino in 2006.  Improvements have been made every since, and now French Lick is an awesome place to getaway for young and old alike.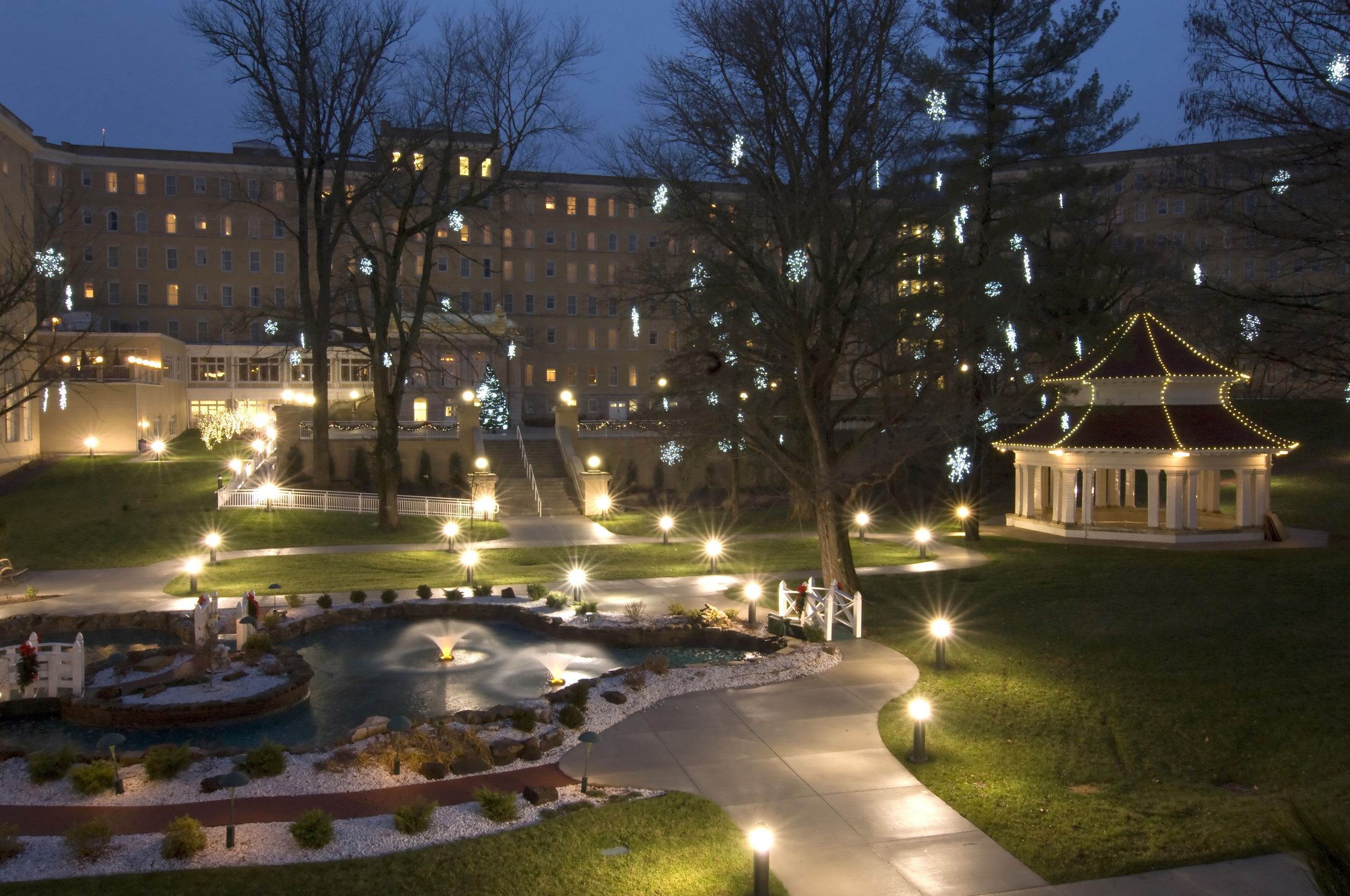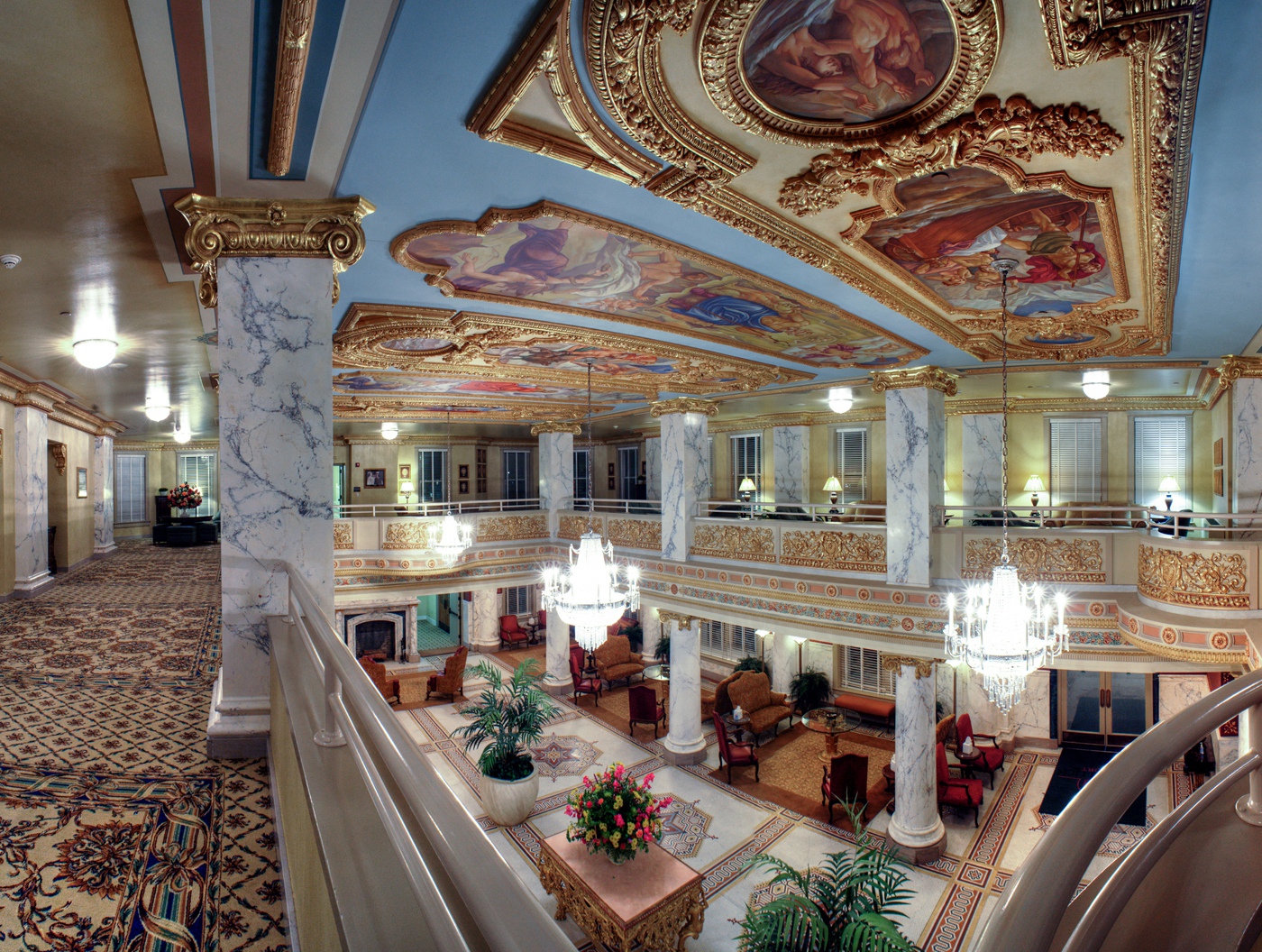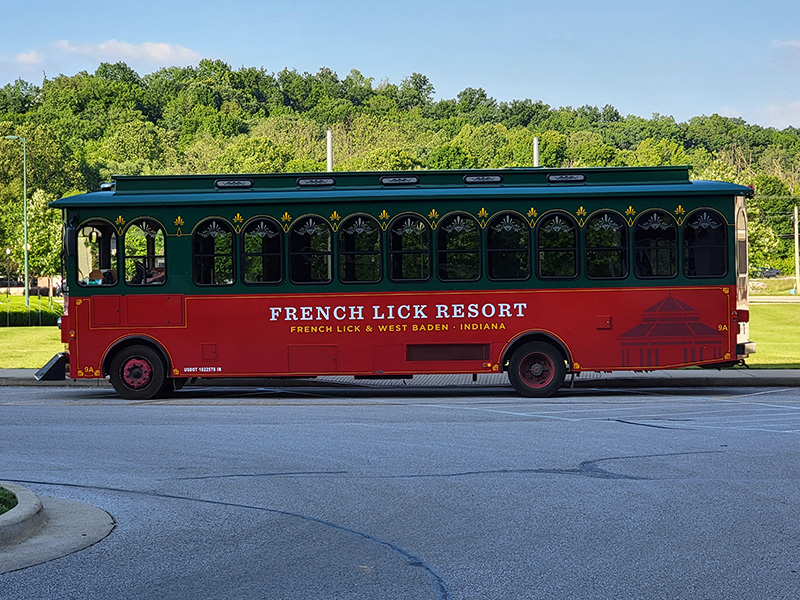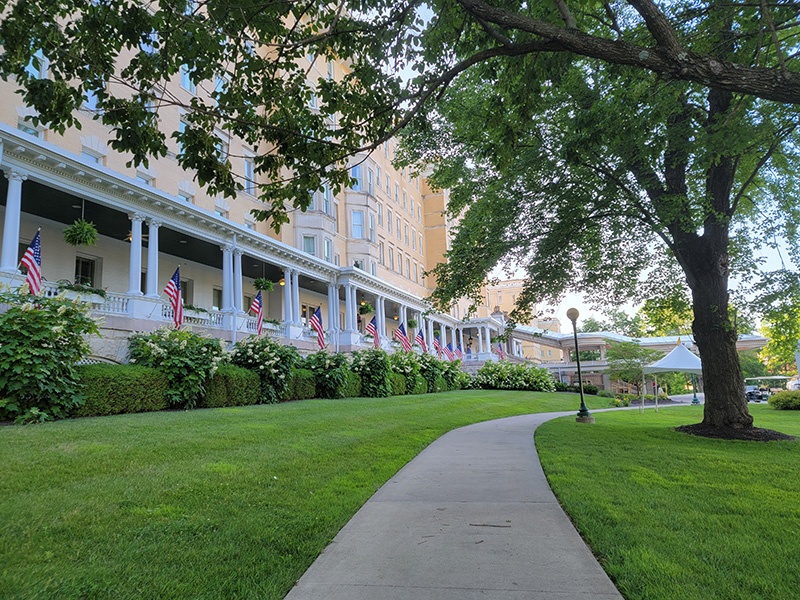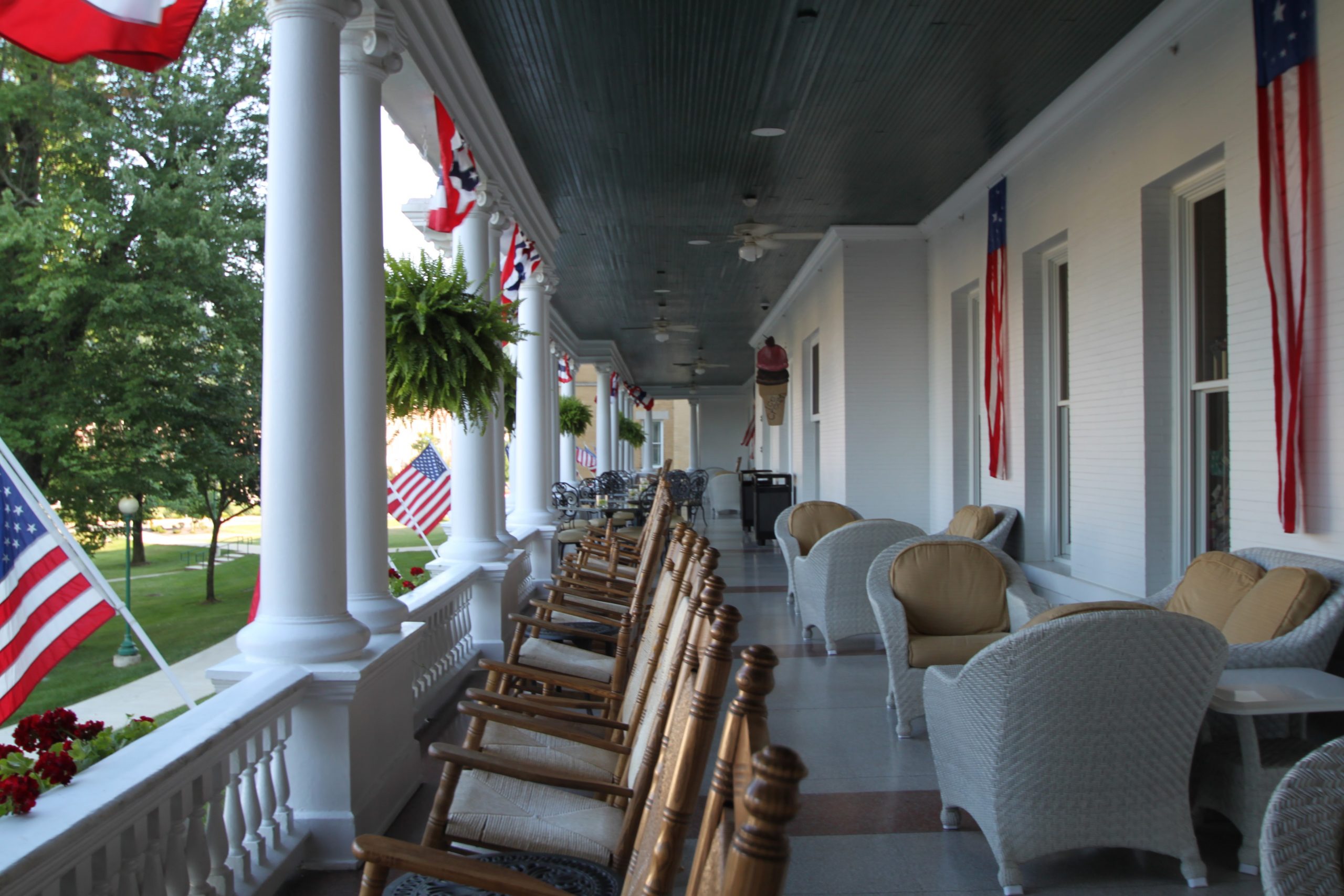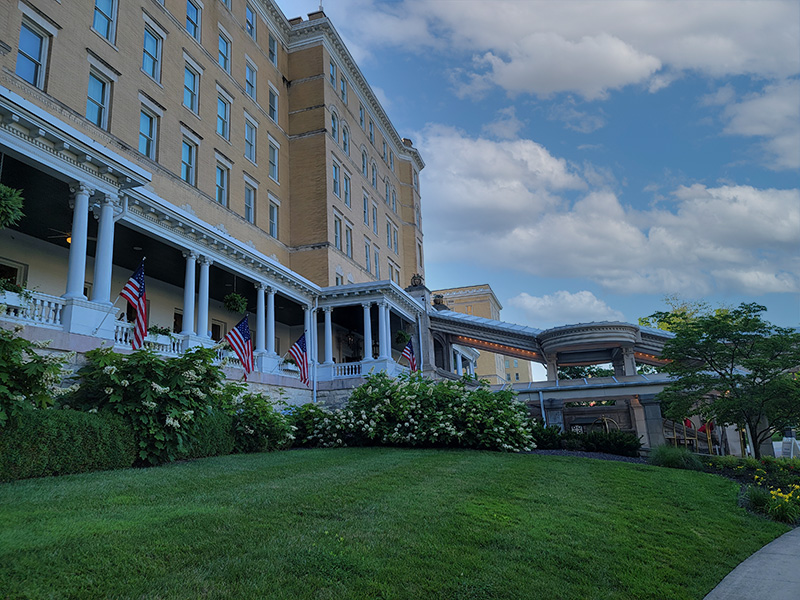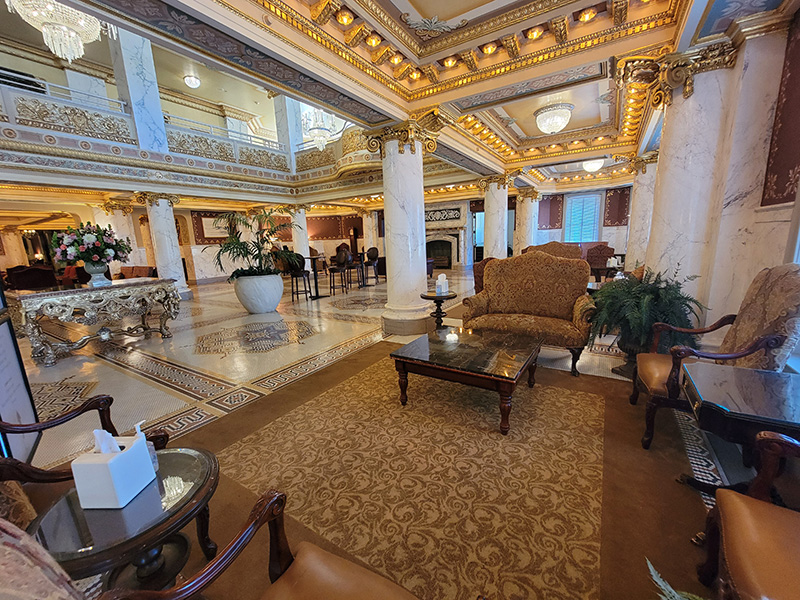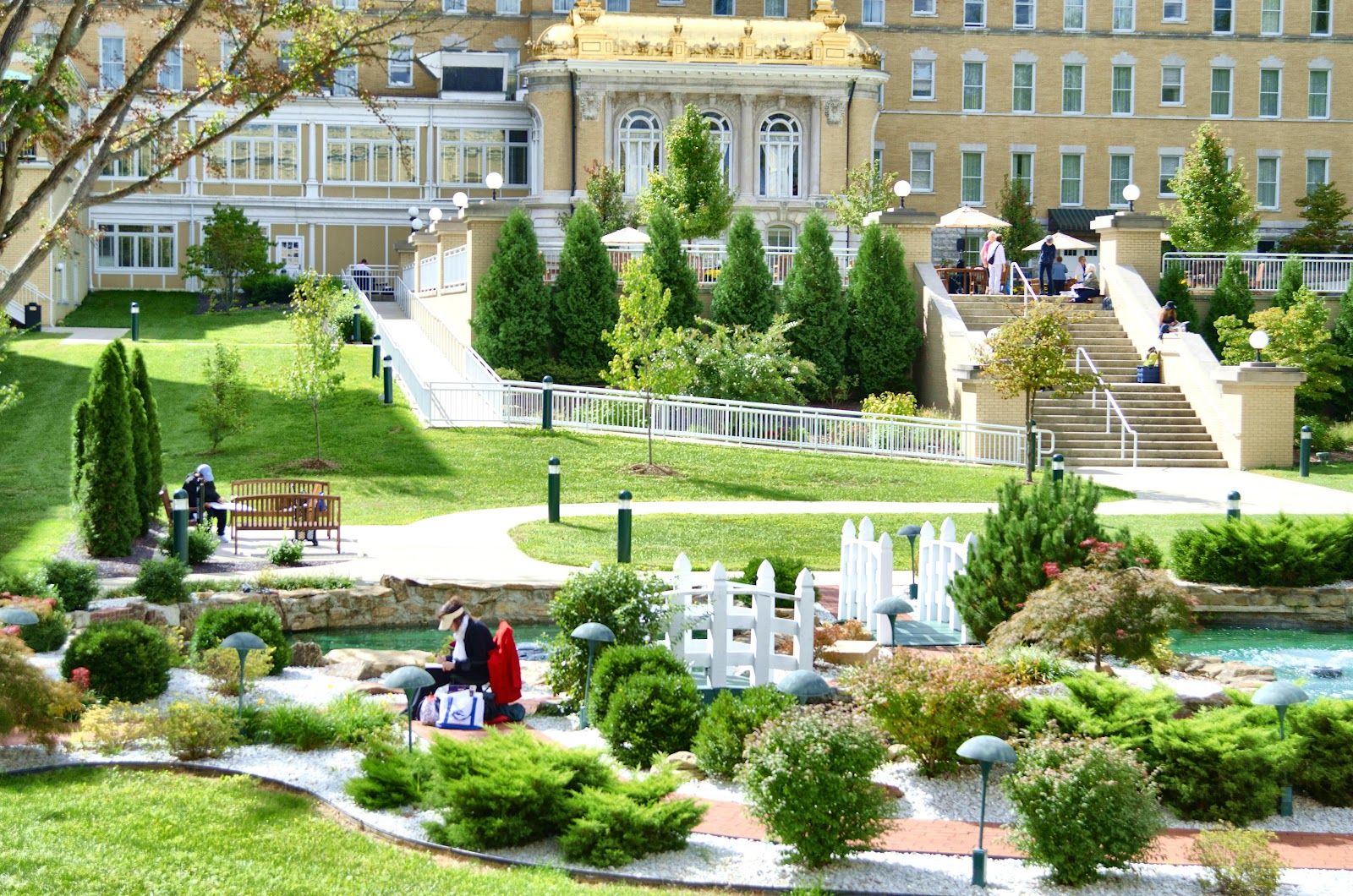 French Lick Springs Hotel offers lots of amenities!
There is a whole lot to do at French Lick Springs Hotel – attractions for people of all ages. Some of the highlights include:
Activities Center (for young children)
Bowling alley & arcade
Indoor & outdoor swimming pools, plus hot tub
Bike rentals (including bicycles and surrey carts)
FootGolf (soccer/golf hybrid) and loads of yard games
Stables (for horseback trail riding and carriage rides)
The Promenade of Shoppes (for souvenirs, jewelry, clothing, sweets and more)
Sand volleyball court
Full service spa
Archery range and Sporting clays range
Fitness center
A variety of restaurants offering fine dining, casual dining, or grab-and-go options
Historical walking tours
French Lick Resort is way more than just one hotel!
While the French Lick Springs Hotel may be the first thing people think of, French Lick Resort actually includes two other hotels, plus some fun attractions: