The West Baden Springs Hotel has a long and storied past.
In 1887 the Monon Railroad began service to French Lick and West Baden.  The West Baden Springs Hotel grew up to serve them.  By the late 1800s guests arrived from all over the country on seven different railroads.  They came because they could relax the mind and body.  Mineral water was thought to cure what ailed you.  You could take sidewalks to any of the 7 springs for baths in these mineral springs.
In 1891 the Hotel burned and was rebuilt.  The scale of the resort grew to include
In 1901 the Hotel burned again.  This time they decided to build to a much grander scale.  They would build a fireproof dome that would be the largest and grandest in the world.  Not only that, but it would all be completed in a year!  500 men labored 6 days a week for 10 hours a day and 270 days later the West Baden Springs Hotel was born.
In 1902, the West Baden Springs Hotel completed.  The Hotel boasted a 200-foot dome.  This dome was the largest in the world and that was a super big deal!  A bigger dome in the US was not built until 1955.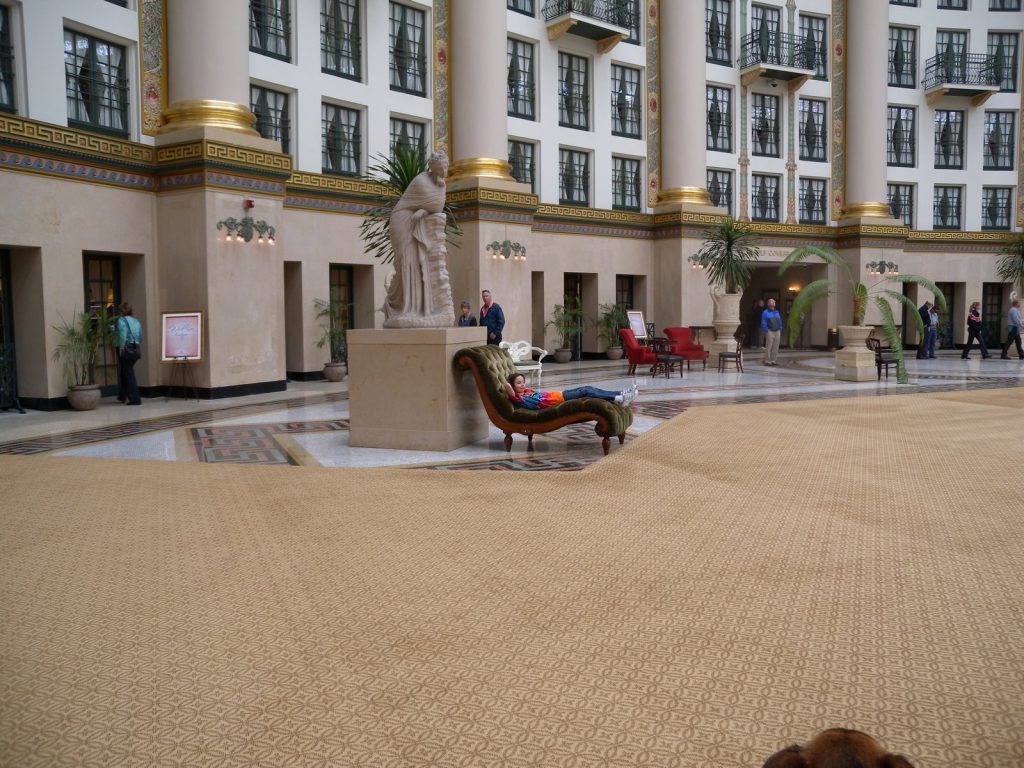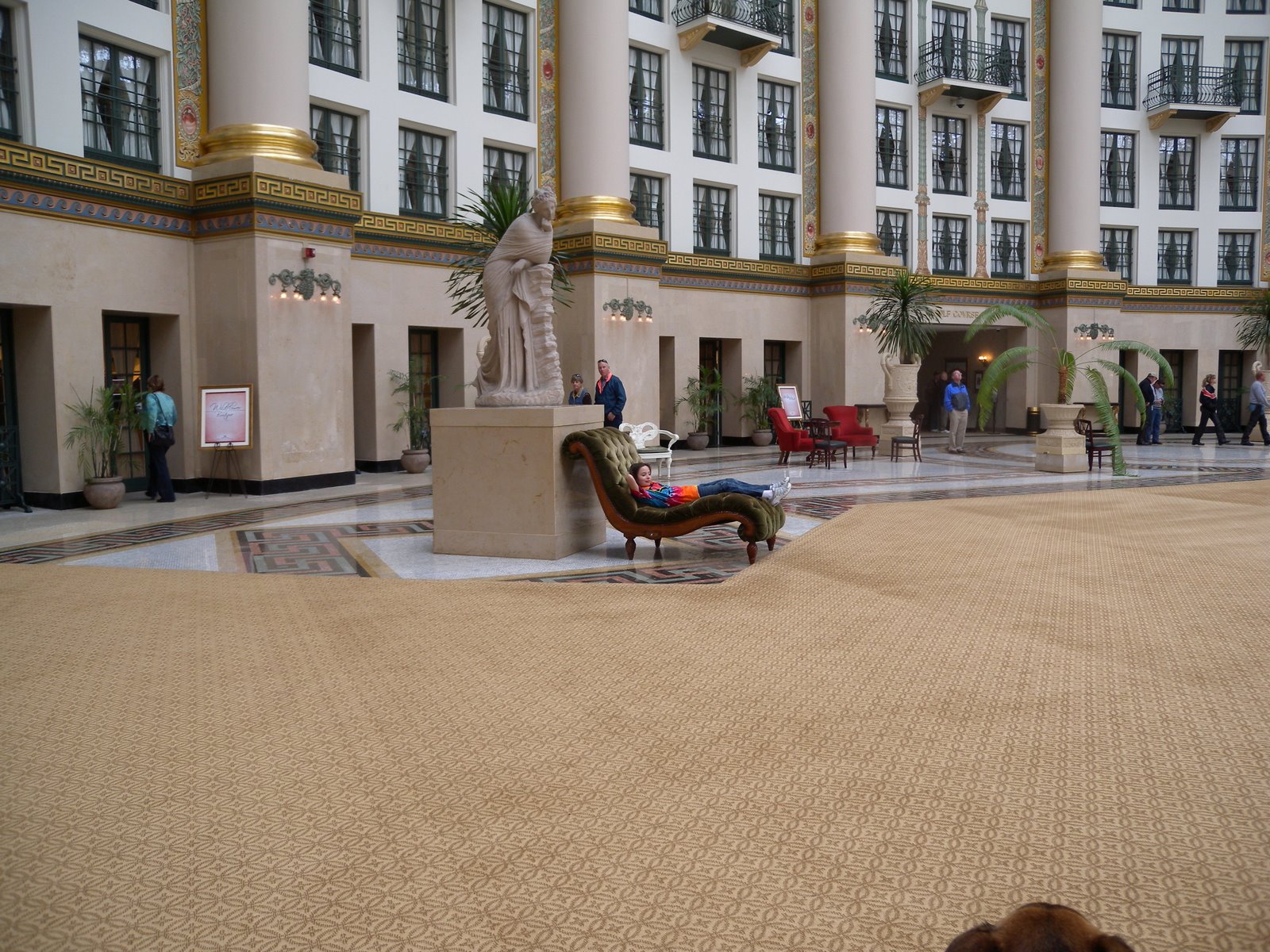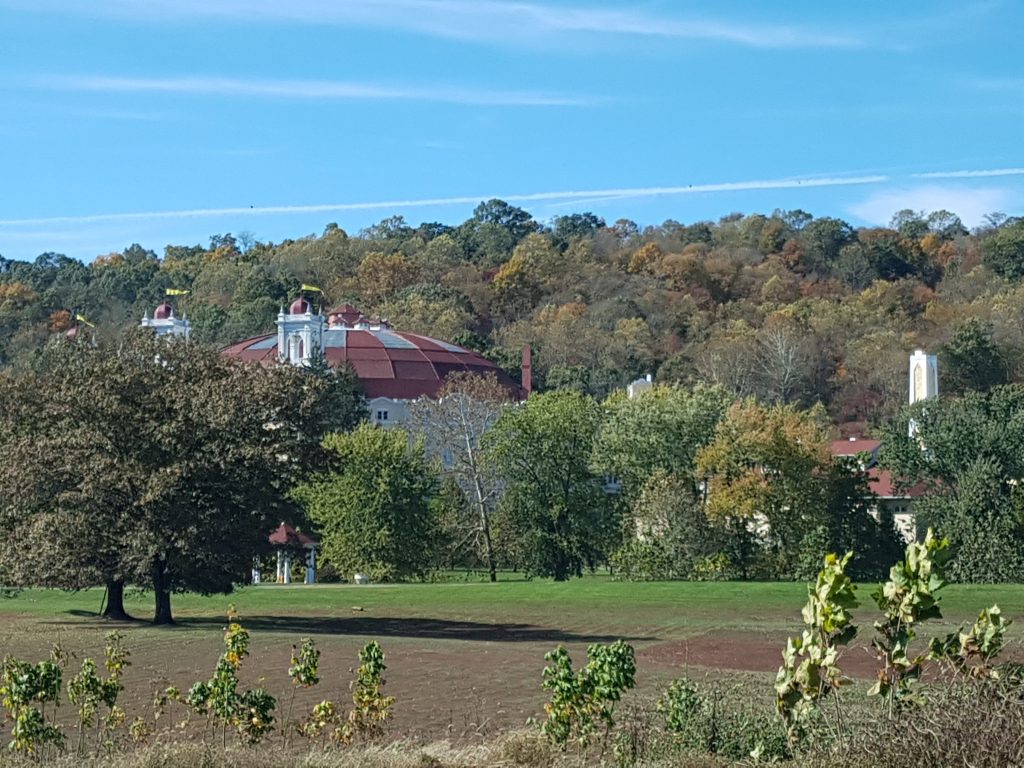 Hailed as the 8th wonder of the world, the West Baden Springs Hotel became the Disney World of its day.  Just hop a train and go to the Carlsbad of America.  Carlsbad is a spa city in the Czech Republic founded in 1370 and was widely known as the Spa Capital of the world.  The marketing pitch was that the West Baden Springs Hotel was the Carlsbad of America!  You can still see that on their entrance sign.
In the Early 1900's the West Baden Springs Hotel was THE PLACE TO GO.  In the dome they had live palm trees with birds flying around.  They had 500 rooms that overlooked the atrium.  The Fireplace burnt 14 foot logs.  They even had a stock brokerage and bank onsite.
Then cars came and people didn't rely on trains anymore.  Then came the 1929 stock market crash the great depression really hurt business.
In 1934 the whole thing was in disrepair and the Jesuits stepped in and bought it.  The Jesuits didn't like fancy things and they worked to make the whole place a bit plainer.